Available For Sale

PUPPIES

No puppies at present
If you are interested please contact me to be added to the waiting list

We do have an older Male puppy available
8 Month old Boy, Excellent Pedigree
Superb Temperament, lead and house trained
Genuine enquiries only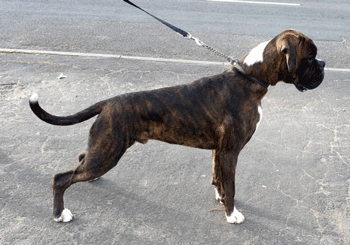 SURFSTONE PUPPIES
All Surfstone puppies, both Boxers and GSDs, are born and reared in the house and are socialised with other dogs, pets and children. They will have encountered household appliances such as the hoover, washing machine, food blender, TV, etc. They will also have been learning to toilet outside from the age of 4 weeks, I try to provide a puppy that is well adjusted by the time they are ready to leave so making their transition into a new home as seamless as possible.

All puppies leave with an Information Pack, 5 Generation Pedigree, micro chipped with Pedimark, 4 weeks free Insurance with Pet Plan & Pro Plan Puppy Pack including a 3kg bag of Pro Plan puppy food, plus continuous help and professional advice at all times.

HEALTH

BOXERS
All my Boxers I currently show and breed from are all descendant from my original dog and bitch bought in 1993/94.
(AS) Aortic Stenosis: All dogs are Heart Scored by a registered cardiologist and appear on the Boxer Breed Council Heart List and are a 0 or 1 score.
(CM) Cardiomyopathy: I have done ARVC gene testing on various dogs and bitches which have all come back Negative and have no CM producing dogs in my breeding program.
(HD) Hip Dysplasia: I BVA/KC hip score all my Stud Dogs and randomly hip score my bitches.
(DM) Degenerative Myelopathy: All dogs are clear.

GSDs
(HD) Hip Dysplasia: I BVA/KC hip score all my Stud Dogs and bitches that I breed from.
Elbow Dysplasia: As of 2021 I BVA/KC score all Stud Dogs and bitches bred from.
(Haem) Haemophilia: All Stud Dogs are Haemophilia tested
(DM) Degenerative Myelopathy:
All my puppies since 2018 are evaluated through the PupScan Project to establish the presence or absence of normal healthy joint development (PLEASE NOTE DURING THE COVID PANDEMIC THIS SERVICE HAS NOT BEEN AVAILABLE)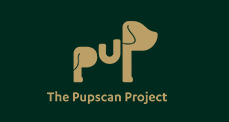 CONTACT
If you are interested in having a Surfstone puppy and wish to join my waiting list please email me at surfstoneboxers@gmail.com with your name, mobile number and the area you live, together with details of your circumstances; family/kids/arrangements for the puppy whilst you work/secure garden/have you had a dog, plus anything else you may feel is relevant. (Please do not be concerned if I do not contact you straight away – it sometimes takes me a while to sort through and reply to enquiries due to my busy schedule, however, please feel free to 'badger' me as I do sometimes miss/misplace the odd enquiry.